How do I apply my custom vinyl decal?
Applying your vinyl decal is a pretty straightforward process. It just requires a little patience, caution, and the right tools. Advantage Signs and Graphics is here to provide simple instructions on how to apply your new decal or label to basically any smooth surface!
2
4
6
8
Graphic Applied! Great Job!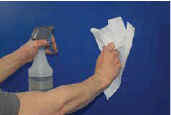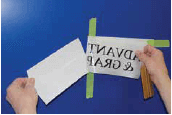 Clean and dry surface

1
3
Hinge center with tape

5
Carefully tear or cut away backing paper away from graphic
7
Slowly remove transfer tape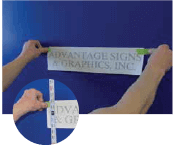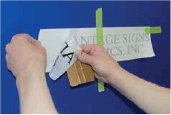 Place and measure graphic to level or desired position
Peel transfer tape from backing paper slowly
Apply graphic outwards from center hinge
If you need any assistance or have questions about applying your decal to any surface, please don't hesitate to get in contact with us.
We have professional custom decal application specialists in-house that can answer questions for you 8-5, Monday - Thursday. and 8-4 Fridays.
Custom decals and labels since 1988
Finishing Options
Products