How do I apply my new custom vinyl decal?
Applying your new vinyl decal is a pretty straightforward process. It just requires a little patience, caution, and the right tools. Advantage Signs and Graphics is here to provide detailed instructions on how to apply your new decal or label to basically any surface!
2
4
6
8
Graphic Applied! Great Job!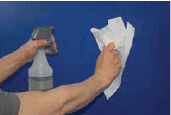 Clean and dry surface

1
3
Hinge center with tape

5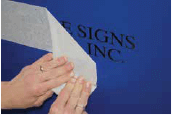 Carefully tear or cut away backing paper away from graphic
7
Slowly remove transfer tape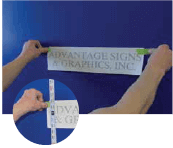 Place and measure graphic to level or desired position
Peel transfer tape from backing paper slowly
Apply graphic outwards from center hinge
We also offer a downloadable version of this file:
How to Apply Your Own Custom Decal

custom decals and labels since 1988
Finishing Options
Products


---
---
---
---
A Division of Advantage Signs & Graphics, Inc | Copyright © 2020 www.mydecalprinter.com | All Rights Reserved.